National Architectural & Engineering Firm
Founded in 1990, Excel Engineering, Inc. is a full-service, employee-owned design firm located in Fond du Lac, Wisconsin that has grown to include over 250 professional architects, engineers and associates. Repeat business, client referrals and a reputation for superior plans have contributed greatly to a company that has grown steadily for the past thirty years. We provide services throughout North America, and are registered in all 50 U.S. states and the Canadian provinces of Alberta, British Columbia, Manitoba, Ontario, Saskatchewan and New Brunswick.
Always a Better Plan
More than just a mission, maxim or mantra, this is our daily motivation. At Excel, our tireless pursuit for improvement and perfection drives our decisions, inspires our imagination and informs our actions. Through an artful combination of creativity, client collaboration and cross-functional competency, Excel is able to deliver and develop plans that are unparalleled in their precision and practicality.
At Excel, we design buildings to suit the individual needs of our clients. Our inside-out approach ensures that every plan reflects a design and level of detail that serves a specific process, employing form to optimize function. Smart, streamlined and client-centric, we've built our reputation by design.
Our History
Fueled and informed by nearly three decades of experience, Excel forges ahead, engineering a legacy of quality, creativity and complete customer satisfaction.
1990
Excel Engineering opens its first office in Campbellsport, Wisconsin providing architectural and structural engineering design services.
1993
Excel Engineering begins offering civil engineering and surveying services.
1994
The employees buy 49% of the company from Excel's founder.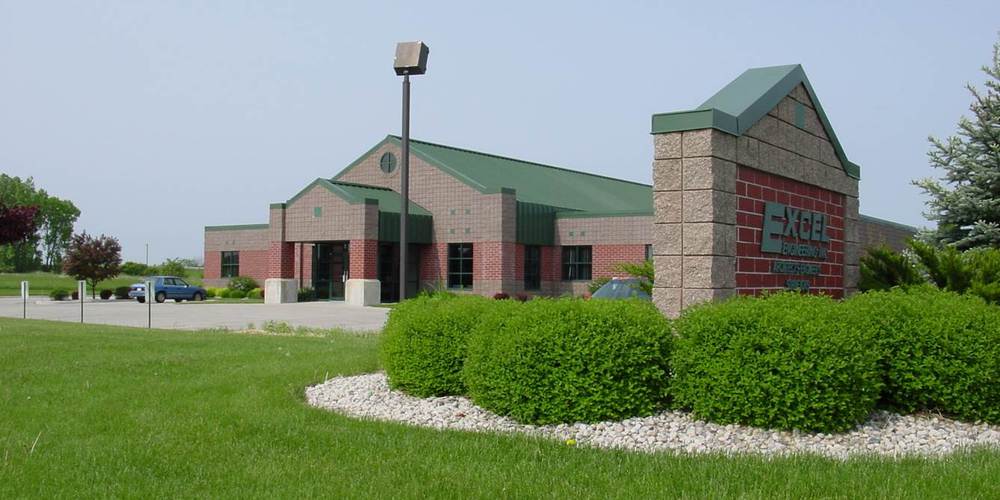 1996
Excel relocates to a new corporate office building in Fond du Lac, Wisconsin. The new office can accommodate a staff of up to 50 people.
1997
The cold formed steel structural engineering group is formed.
1998
In an effort to better service customers, Excel begins offering coordinated in-house mechanical, electrical and plumbing design.
2001
Excel has established a strong reputation in Wisconsin dairy market and adds dairy process engineering services to complement its full service building design team.
2002
The company outgrows the existing building and begins constructing an addition to increase capacity to over 100 people.
2006
The company's founder announces his retirement from Excel and the employees purchase his remaining shares, creating a management team to oversee operations.
2008
Excel adopts a new logo and the tagline –"Always a Better Plan"
2010
Three dimensional laser scanning is added to Excel's surveying services.
2012
Interior design is added to complement Excel's architectural design teams.
2013
Excel announces the addition of audio/video design and installation services.
2014
The second building addition is completed and the staff grows to over 120 employees.
2016
Excel completes its third addition to the Fond du Lac office, and re-brands itself as "Excel".
2017
Excel adds precast concrete design services and the third addition is completed providing work stations for up to 240 employees.
2018
Excel begins offering furniture sales as part of it's growing interior design services.
2021
We completed our 4th building addition as the staff grew to 273 employees.