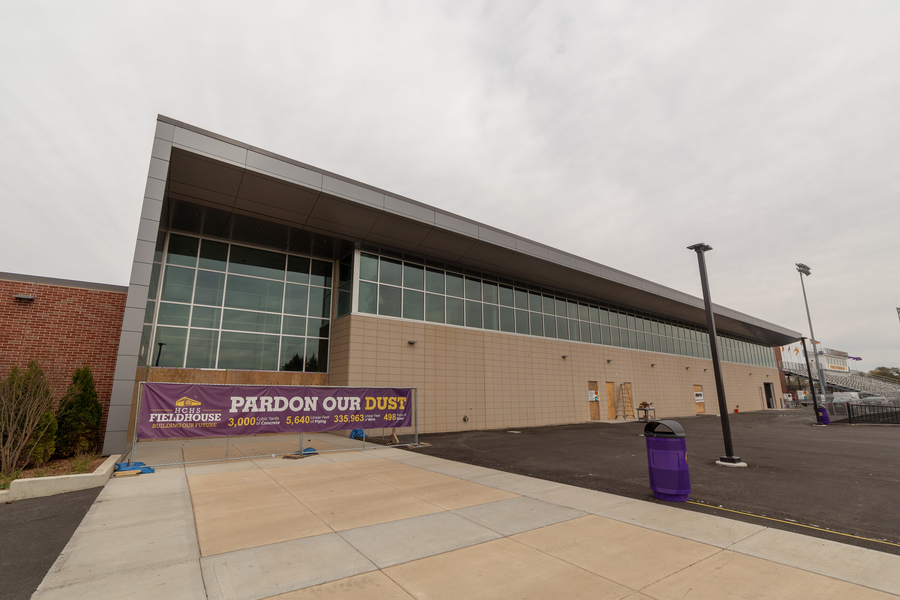 Hononegah High School
Excel provided Precast Engineering and Drafting Services for the 90,000 SF addition to the Hononegah Community High School featuring a 64,000 SF fieldhouse. In addition to the fieldhouse, the building expansion included a new entry lobby, men's and women's locker rooms, an athletic training area, offices, storage, fitness room, and multi-purpose room. Additional precast structures included ticket booths, a gated entry area, and a dumpster enclosure.

The field house exterior structure was comprised of 42'-0" tall, insulated sandwich panels, featuring a cast-in thin-brick finish. The walls provided lateral stability to the entire structure and were required to support 185'-0" long, steel trusses allowing for adequate clear span over the bleachers and competition courts. Excel's Precast Engineering and Drafting team collaborated with the Architect and Engineer of Record to coordinate difficult aspects of the project including extensive requirements for mechanical equipment passing through the precast structure.


LOCATION
Rockton, IL
SERVICES PROVIDED
162 Insulated Wall Panels
20 Solid Wall Panels
Precast Concrete Design
Thin-Brick and Form Liner Finishes