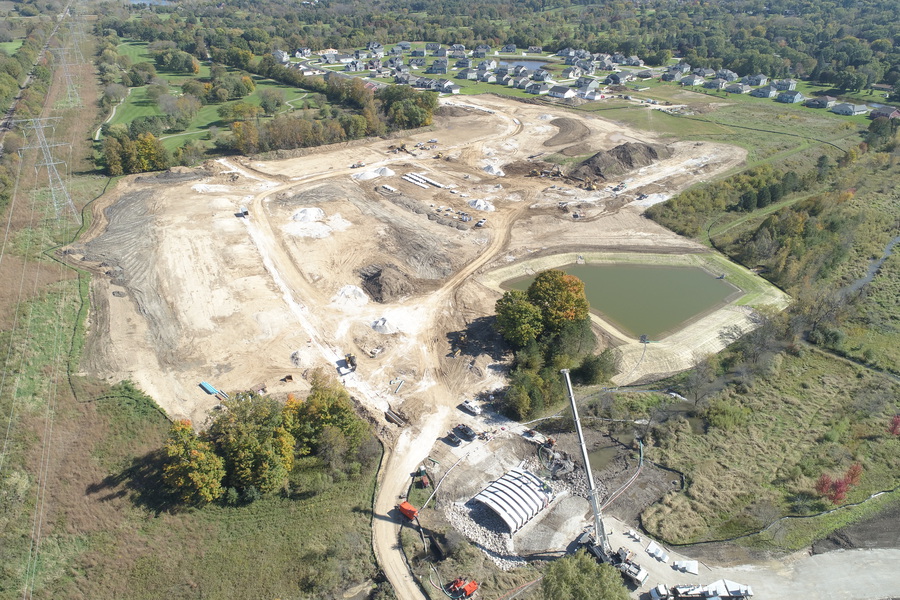 Silver Spring Estates
Silver Spring Estates is a 137-lot urban subdivision developed in Menomomee Falls, Wisconsin. The project was completed in six phases beginning in 2015. The project included design work for public roadways, utilities, sidewalks, trails, storm water management ponds, two bridges and a signalized intersection. Watermain was extended to the site from a quarter mile away to service the subdivision.

Throughout the land development process, Excel Engineering provided many surveying services. Six different final plats were created and submitted for state and local approval. Excel worked closely with the Village of Menomomee Falls and WE Energies to create various public and private utility easements. Construction staking along with asbuilt surveying was also provided as part of construction.
LOCATION
Menomonee Falls, WI
SERVICES PROVIDED
Aerial Mapping
Bidding & Construction Administration
Bridge Design
Civil & Environmental Engineering
Construction Staking
Flood Study
Planning
Platting
Stormwater Management Plan
Street & Utility Design
Subdivision Design
Surveying
Traffic Study
Wetland Delineation & Waterway Permitting